Other Legal Video
In addition to highly effective video depositions, K-Video also provides these legal video services:
Independent medical exams
K-Video is the preferred video provider for a number of local physicians because we are respectful of their time and space constraints. We strive to be as inconspicuous as possible at what can be a very vulnerable time for the patient. We can even operate equipment from outside of the exam room, if necessary.
Inspection and testing videos
K-Video can document construction defects, vehicle damage, or a weapon's appearance with video and/or still photography. We can document tests of tires, gauges, medical equipment, scuba gear and more.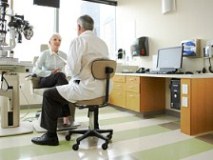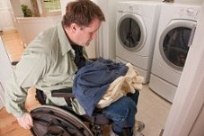 Day-in-the Life videos
K-Video has experience in producing accurate, non-biased portrayals of a plaintiff's daily or weekly routines, including eating, shopping, receiving therapy, bathing, etc. These videos help document and preserve the plaintiff's current abilities and limitations.
Settlement videos
Designed to sway a jury or opposing counsel, settlement videos can be emotional demonstrations of a plaintiff's struggles, hopes, and family burden in injury cases. In wrongful death suits, K-Video can show the great loss to family, friends and the community. Testimony, photographs and home videos can all be used to tell a powerful and moving story.
Living wills
Legal videos can demonstrate sound mind and clarify intent of wills, power of attorney or pre-nuptial agreements.
Audio & video duplication and transfer
Surveillance tapes, standard audio cassettes, mini and micro audiocassettes, 8 mm videotapes, VHS, etc.
Transfer of foreign formatted media
We can convert most videos shot in PAL or SECAM and format it so it will play in the NTSC players used in the U.S.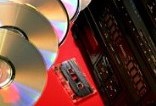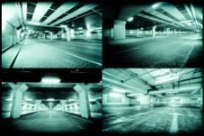 Audio & video enhancement
Video enhancements can include color correction, stabilizing images, freeze-framing, slow motion and more. Audio enhancements are often more difficult, but can include equalizing levels, removing background noise or tape hiss, and boosting frequencies. At K-Video, we will gladly give you a free assessment and quote for potential improvements.
Physical repair of most video and audio tapes
K-Video can repair and re-case most audio and video tapes as long as the magnetic tape, itself, is undamaged.
Court reporter booking or referral
K-Video has affiliations with court reporters both local and across the country. One phone call to us can take care of all your legal video needs.
Notary services
As certified by the State of Arizona, K-Video notaries public can acknowledge signatures, certify documents and affirm affidavits.
Editing and Synchronization services
See our post production page