About K-Video:
Julie J. Johannsen - Partner
Julie has a background in business and marketing with over 20 years of management experience at companies including the Dial Corporation and S.C. Johnson & Son. She has an MBA in Marketing and Finance from the University of Texas at Austin and a BS in Journalism and Business from Iowa State University. At K-Video, Julie handles marketing, accounting, payroll and syncing responsibilities.
Brent Jensen, CLVS - Partner
Brent is our lead legal videographer. His first experience behind the camera was in a television production class at Iowa State University, where he earned his B.A. degree in journalism. Brent worked in media advertising sales for more than 20 years after college, mostly as a yellow pages representative working with small businesses. When not on a legal job, Brent handles duplication duties, tape repairs and audio editing.
Dianne Ereth, Production Manager
Dianne oversees the day-to-day operations at K-Video. Her background includes degrees in Culinary Arts and Paralegal, giving her extensive multi-tasking abilities. Dianne's responsibilities at K-Video include production scheduling, post-production duplication, encoding and syncing, billing, phone and customer relations.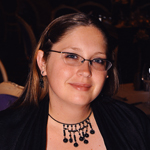 Samantha Elliott, CLVS - Senior Editor/Producer
Samantha has over 14 years of experience in video production and for over nine of those years she has been doing litigation video production with K-Video. She has an Associates degree in Video Production from the Art Institute of Phoenix and has her Certified Legal Video Specialist (CLVS) certificate from the National Court Reporters Association (NCRA). At K-Video, Samantha works closely with our clients for all editing and other post-production projects they may request. As a videographer she is responsible for videotaping depositions, Independent Medical Exam's (IME's) and other types of production required by our clients.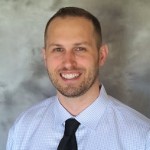 Jonathan Williams, Videographer
Jonathan is an experienced, full-time legal videographer, frequently working across the state of Arizona. In addition, he possesses a great knowledge of computer software and hardware repair, always ready to resolve any situation. Coming from a previous career as a licensed real estate agent, Jonathan understands how to treat you and your clients with professionalism and courtesy.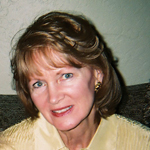 Sheila Modena, CLVS
Sheila has her CLVS through the National Court Reporters Association and 15 years experience videotaping depositions, construction defects, site preservation, Day-in-the-Life and editing. Sheila was the owner of K-Video until 2004 when Brent and Julie purchased the business.