About K-Video | Certified videographers of Phoenix: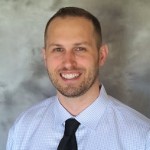 Jonathan P. Williams, CLVS - Partner
Jonathan is K-Video's lead legal videographer, working daily in depositions, site inspections, and video-streaming. He has obtained his Certified Legal Video Specialist (CLVS) designation from the National Court Reporters Association(NCRA). Before entering the legal video field in 2009, Jonathan worked in video production with the Phoenix Suns. When not out on assignment, Jonathan handles video encoding, syncing, computer repair, and technical support at K-Video.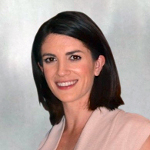 Katie Williams - Partner
Katie has a B.A. in Spanish & Mathematics from Trinity University in San Antonio, Texas. Her work experience includes sales, banking, management and more recently teaching for a non-profit women's foundation. At K-Video, Katie handles accounting, client services, and administration.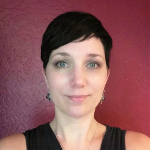 Dana Davidson - Office Manager
Before joining K-Video in 2015, Dana had 7 years of experience in management for a large court reporting firm in Phoenix. Dana handles the day-to-day operations at K-Video, including scheduling, billing, video post-production, and client services. When not at K-Video she enjoys yoga and is a proud mother of two.
Brent Jensen, CLVS - Videographer
Brent's first experience behind the camera was in a television production class at Iowa State University where he earned his BS degree in Journalism. Brent obtained his Certified Legal Video Specialist (CLVS) in 2005. Since then, he has shot numerous types of legal video jobs including several successful Day-in-the-Life productions. When not out in the field, Brent specializes in audio editing, duplication and transfers. Brent is the previous owner of K-Video for 11 years.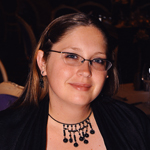 Samantha Elliott, CLVS - Senior Editor, Videographer
Samantha has over 20 years of experience in video production and for over 15 of those years she has been doing litigation video production with K-Video. She has an Associate's degree in Video Production from the Art Institute of Phoenix and has both her Certified Legal Video Specialist (CLVS) and Trial Presentation certificates from the National Court Reporters Association (NCRA). At K-Video, Samantha works closely with clients managing their editing and post-production projects. As a videographer she is responsible for videotaping depositions, Independent Medical Exams (IMEs) and various types of settlement videos.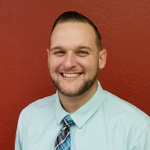 Cody Warren, Videographer
Cody is an experienced legal videographer, frequently working across the state of Arizona shooting depositions in law offices, court reporting firms and correctional facilities. Before joining K-Video, Cody spent 7 years working at a large national court reporting firm doing videography, client relations and document production.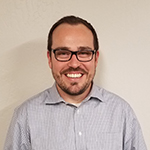 Brett Bays, Videographer
Brett holds a Bachelor of Arts Degree from ASU in Interdisciplinary Arts and Performance as well as an Associate in Audio Production Technology. As a former audio & studio engineer, Brett understands the importance of crystal clear deposition audio.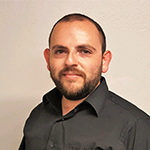 Martin Flores, Videographer
Martin joins the K-Video team with a wealth of videography experience from 5 years with the Phoenix Suns. At K-Video Martin also takes on some our most challenging editing tasks.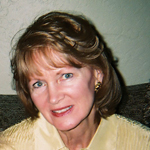 Sheila Modena, CLVS - Videographer
Like Brent, Samantha and Jonathan, Sheila has her CLVS certification from the NCRA. In addition, she has 18 years of experience videotaping depositions, IMEs, and Day-In-the-Life videos.