Post Production - Editing/Sync
Take your deposition to the next level with K-Video's duplication
and editing services. At K-Video, we provide a wide array of options of delivering your deposition to you.
COPY OPTIONS
MPEG-1 CD
DVD
CD or DVD synchronized with the transcript
VHS Tape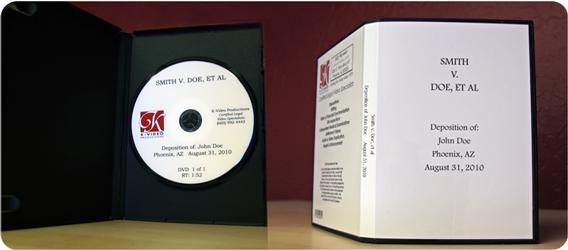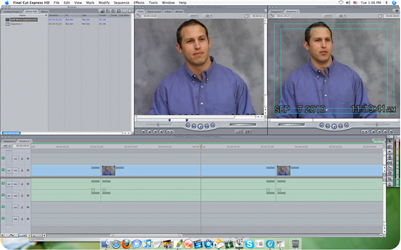 EDIT OPTIONS
Need only a certain portion of the deposition or clips? We can take care of that and our friendly staff makes the process easy. K-Video's highly qualified editors ensure speedy turnaround and accuracy to meet your needs and deadlines.
VIDEO TO TEXT SYNCHRONIZED CD or DVD
Digital legal video synchronized to the transcript allows legal professionals the ability to very quickly access, edit and present video deposition clips with little to no computer expertise.

K-Video will encode your deposition digital master tapes to an Mpeg1 format and sync it to the transcript to use in your firm's presentation software.

We can format to the most popular formats, including LiveNote, Sanction, Summation, Trial Director and YesLaw. If your firm doesn't have a presentation software, or if you are new to synchronized depositions, we can offer you a self-running program, DepoView.